Kaitlyn Bink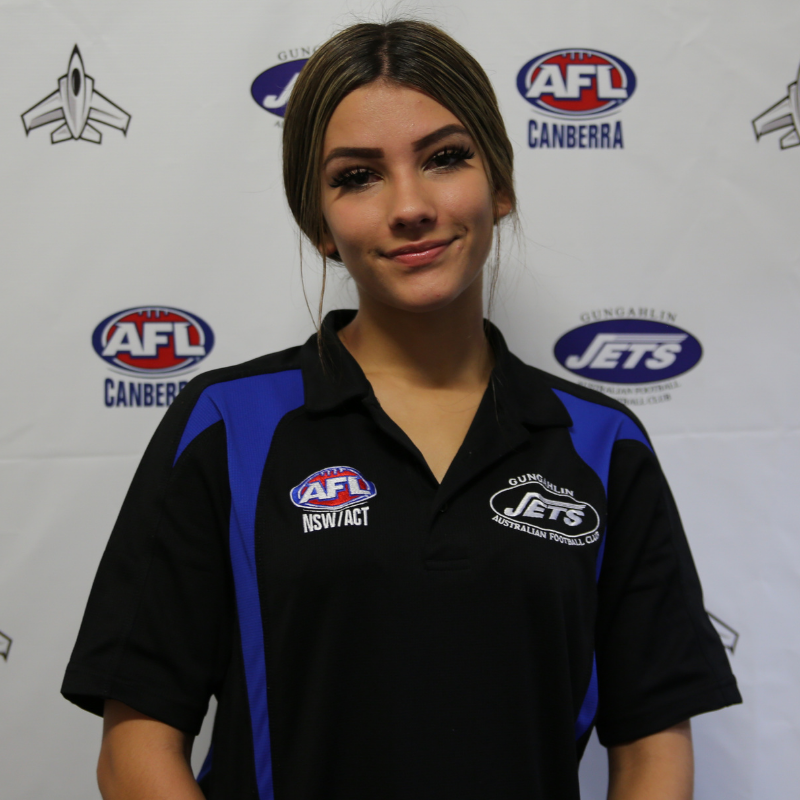 Favourite Team
Adelaide Crows
Favourite Quote
Our greatest glory is not in never failing, but in rising every time we fall. 
---
Kaitlyn joined the Jets in 2017 and will play her 5th season for the Jets in 2021. She chose to play AFL because her cousin got her into it and as soon as she started playing she fell in love with it.
Kaitlyn plays for the Jets because she loves the culture and feels like it's a big family. She is most looking forward to seeing the women's teams continue to improve and grab a win in the 2021 season.
Outside of AFL Kaitlyn enjoys playing League Tag, Oz Tag and camping.
---
Sponsored by Bink Pavers
Bink Pavers is proud to sponsor Kaitlyn Bink and wishes her the best for the 2021 season. Bink Pavers have had a long standing association with the Jets and continue to support the club on and off the field. Bink Pavers are a local concrete paver manufacturer and have been supplying the ACT and surrounding region with quality pavers and concrete products for over 50 years. GO JETS!!!