Jessica Workman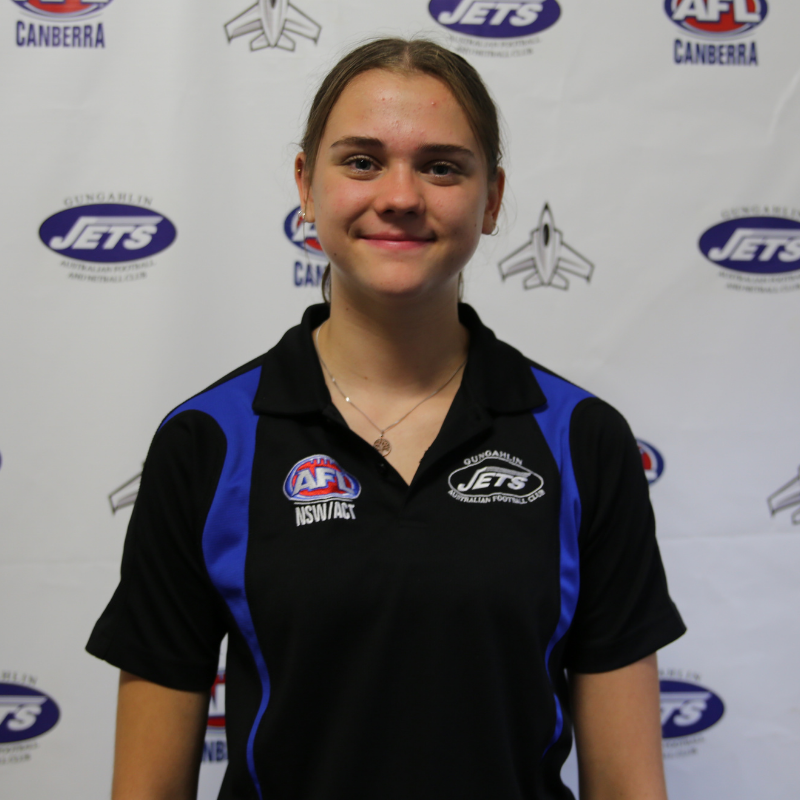 Favourite Team
GWS Giants
Favourite Quote
Whoever is happy will make others happy too
---
Jess joined the Jets in 2018 and will play her 5th season for the Jets in 2022. She chose to play AFL because the AFL community and support is awesome and she loves how she feels when she plays, especially when she plays with great teammates.
Jess plays for the Jets because she has a lot of family history at the Jets and wanted to continue this. She also likes the community, the support and the people within the club.
Outside of AFL Jess enjoys painting and anything crafty or artsy.
---
Sponsored by Genfocus
Genfocus is an accounting and business advisory firm in Canberra that operates on the philosophy we are here to help. We assist in a wide range of business and personal financial matters and we work to both understand our clients as well as ensuring they are informed. We help them buy assets, start, and build businesses, protect assets, sell their business, and anything else they want us to help with along the way. We believe that the more we help our local business the greater their support back to their local community.