Jasmine Telfer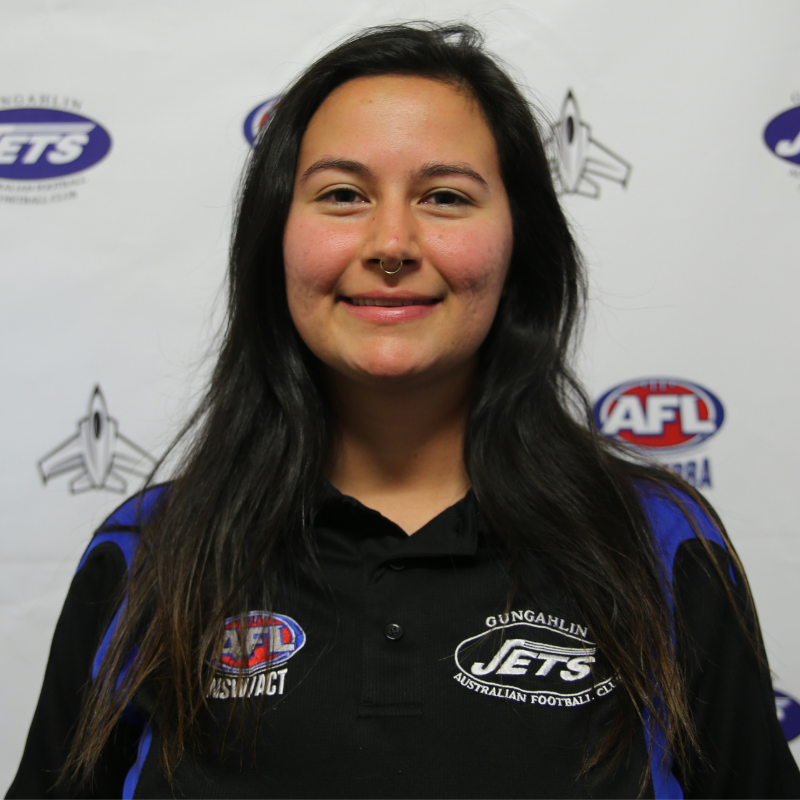 Favourite Team
Sydney Swans
Jasmine joined the Jets in 2019 and plays her 4th season for the Jets in 2022. She chose to play AFL to stay fit in a fun and encouraging environment where she is also being pushed out of her comfort zone.
Jasmine plays for the Jets because of the wonderful family energy within the club. Due to the club being volunteer run, she knows the people involved are involved for the love of the game. Jasmine also loves the energy the women's team bring to training and games and the friendly and supportive nature of the women's team is powerful to be a part of.
Outside of AFL, Jasmine loves going on hikes, doing art and being creative, playing social soccer and going out and trying new food.
---
Sponsored by Next Gen
Next Gen Canberra opens up a whole new world of health, lifestyle and relaxation.
Some days you're full of energy, some days you just want to relax. There are times you need some space and others when you love the company of family and friends. Next Gen Canberra will give you the choice and opportunity to stretch out and live the life you want, each and every day.
If you're a tennis player, you'll enjoy the spectacular courts across multiple surfaces with coaching also available. Learn to Swim is a popular component of our Next Gen Kids programme that keeps children active, entertained and engaged throughout the year. Our team of fitness experts can help you achieve your goals with cutting edge equipment and a full range of classes across two studios.
You'll love to unwind in Regeneration Spa, relaxing members lounge and outdoor sun terrace, which make Next Gen Canberra an ideal venue train, enjoy and relax with friends and family. Step out of your routine at Next Gen Canberra. Your time is now.