Hannah Woodall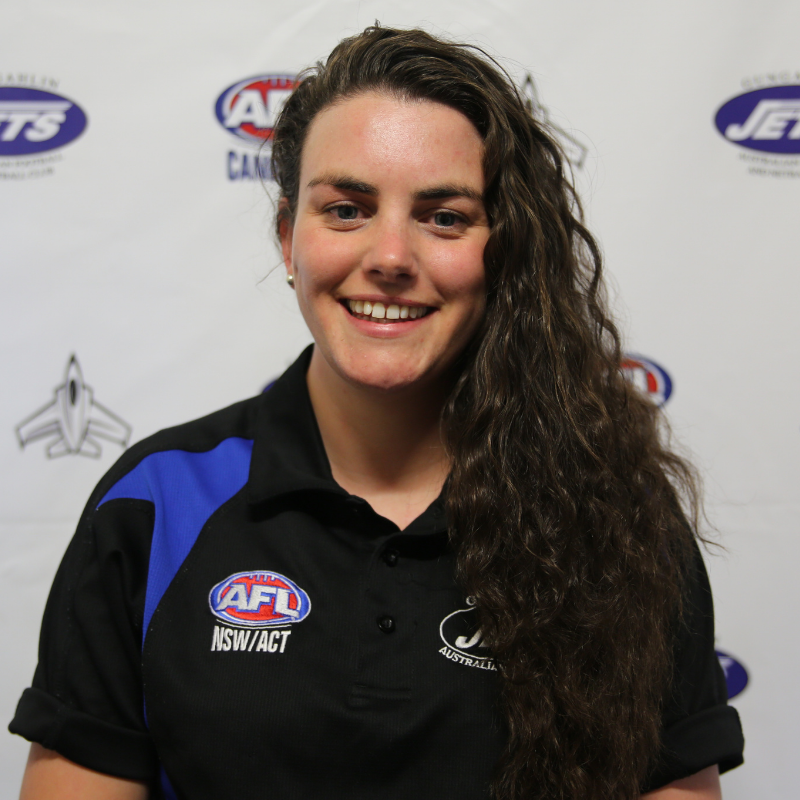 Favourite Quote
She'll be right
---
Hannah joined the Jets in 2019. She chose to play AFL to make friends, have fun and improve her fitness.
Hannah plays for the Jets because she loved being around the club when she was an extra on the 2019 Kokoda trip. She is most looking forward to getting back on the field and celebrating 40 years of the club in the 2022 season.
Outside of Hannah enjoys skiing, reading and hanging with her fur babies.
---
Sponsored by No Roads Expeditions
No Roads Expeditions is an expert remote adventure travel operator operating out of Melbourne. Their objective is to provide their guests with a thoughtful adventure, one filled with challenges, knowledge and a few creature comforts along the way. They pride themselves on the quality of expeditions they run, their customer service and quality of care they give. They operate expeditions in PNG, Indonesia, Nepal, Timor Leste, Europe, Peru, Tanzania, Sri Lanka, Tonga and more. Their groups are moderate in size and they provide flexibility for private trips. Your adventure with No Roads Expeditions is brought to life with guaranteed fun, laughs and expert knowledge. Call 03 9598 8581 or email info@noroads.com.au for more information!