Georgia de Gruchy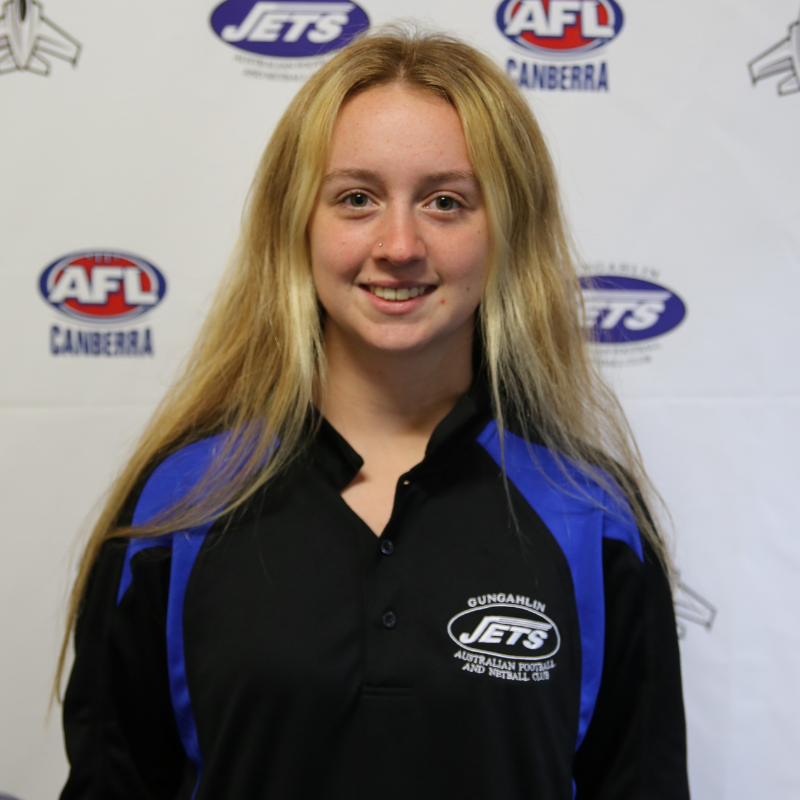 Favourite Quote
Take a spoon full of concrete and harden up
---
Georgia joined the Jets in 2020 and will play her second season for the Jets in 2021. She chose to play AFL because she fell in love with it when she was 13 and hasn't been able to stop since.
Georgia plays for the Jets because of the environment around the club. She feels it is like a family rather than just a club. Georgia is most looking forward to playing at a higher level than before and pushing herself as far as she can in the 2021 season.
Outside of AFL Georgia enjoys playing other sports and hanging out with her dogs.