Claire Martin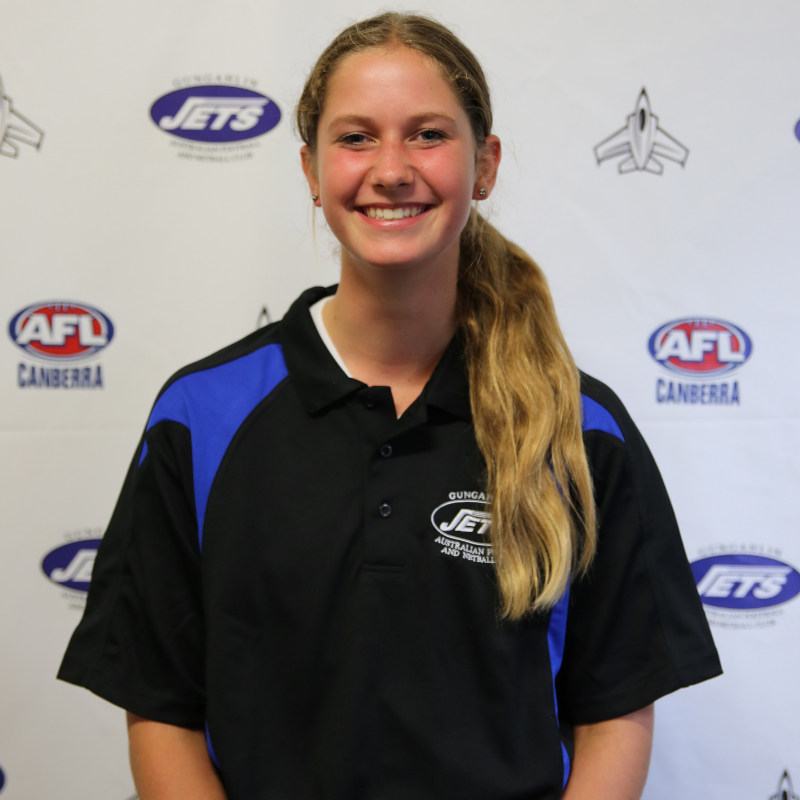 Favourite Quote
You miss 100% of the goals you don't take
---
Claire joined the Jets in 2016 and will play her first senior season for the Jets in 2021. She chose to play AFL because it's her favourite sport to watch and play.
Claire plays for the Jets because they have always been a brilliant club that is welcoming, comforting and supporting for her. She is most looking forward to playing hard against harder competition and being a part of the women's family in the 2021 season.
Outside of AFL Claire enjoys surfing and other sports such as Oztag.