Ashli Gouzvaris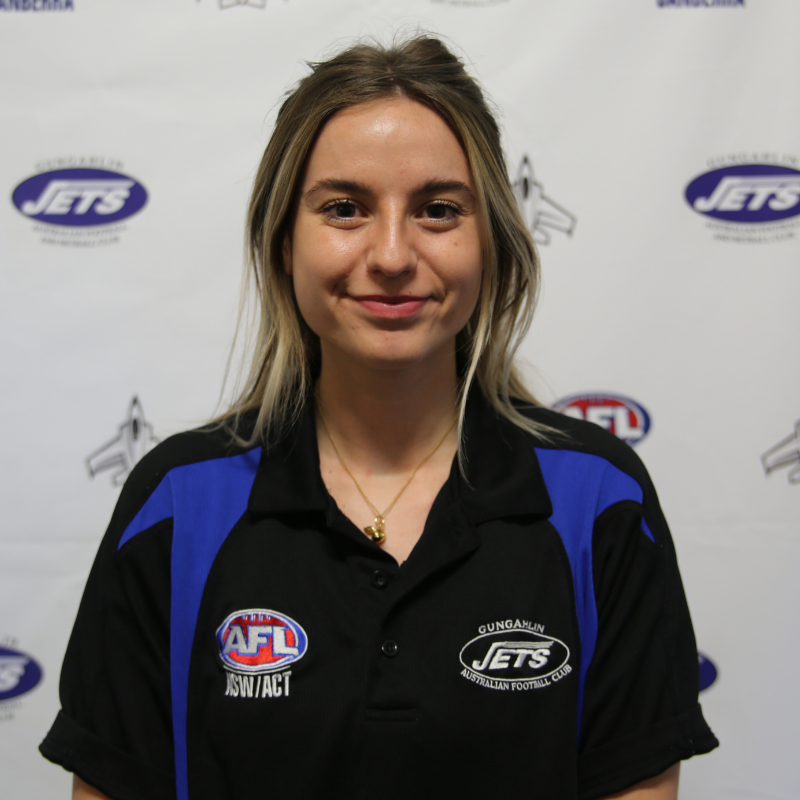 Favourite Quote
And though she be but little, she is fierce
Right now, the only thing that matters is right now
---
Ashli joined the Jets in 2020 for her first ever AFL season. She chose to play AFL for the fitness, friends and to get a break from the usual ins and outs of life.
Ashli plays for the Jets because she feels it is a great group of girls and the club has a lot of potential. She is most looking forward to building on her skills and working on her 100% in the 2021 season.
Outside of AFL Ash enjoys studying, working, reading and training at the gym.
---
Sponsored by Here's the Coffee
Here's the Coffee! As literal as it sounds!! Established in 2012, utilising Australian grown organic coffee & biodegradable cups which actively reduces our environmental footprint plus maintaining Australian fair trade. Wherever there is a desire for delicious coffee and friendly service, Here's the Coffee will gladly be there, come rain, sleet or sunshine! HTC is a proud sponsor of Gungahlin Jets, the players, the coaches, support staff and the fabulous volunteers!